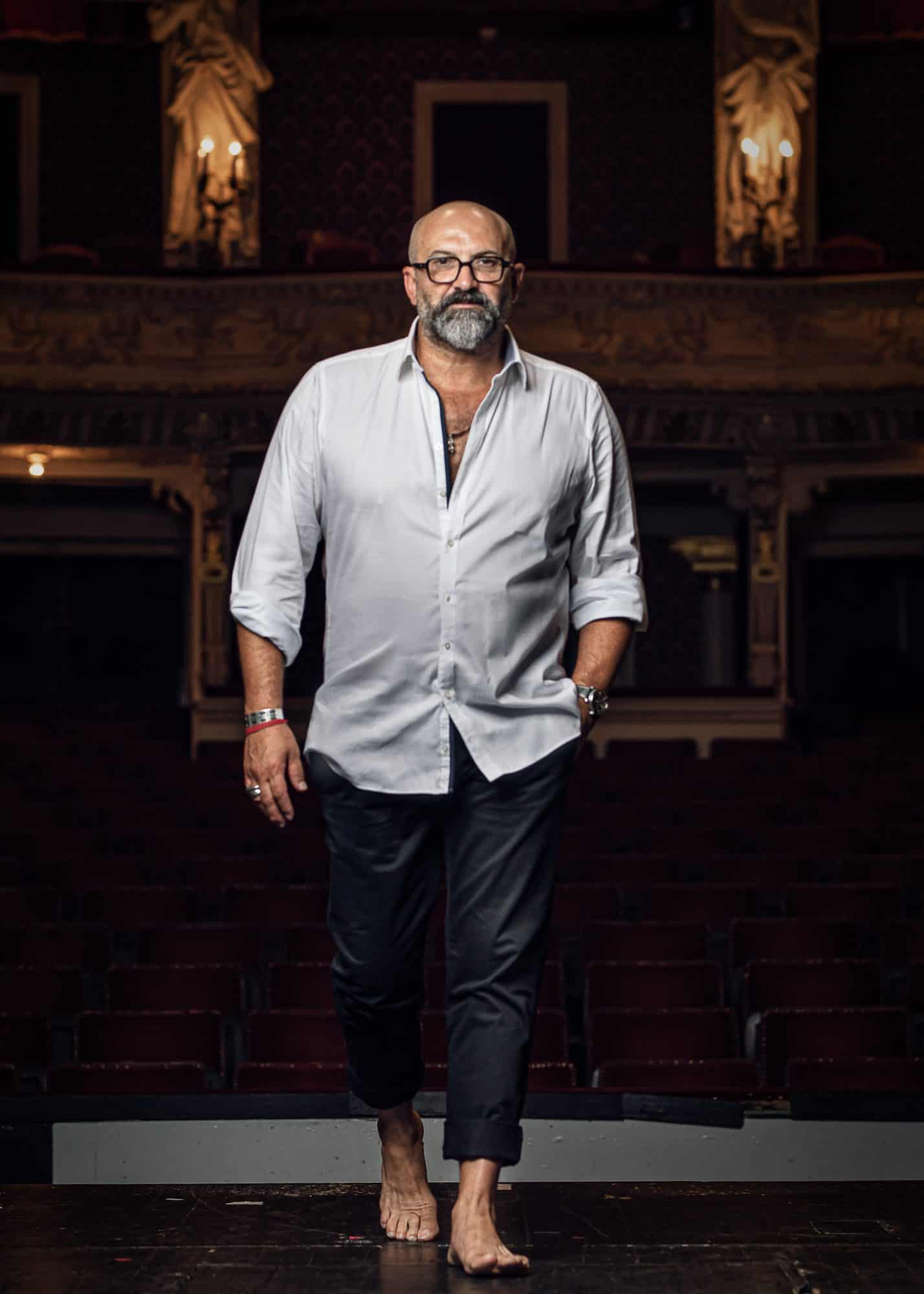 Director Pataki András was born in 1963, Budapest, Hungary. As a dancer he started his education in 1979 at the Folk Dance Faculty of the Hungarian Dance Academy. He graduated in 1983 and got the Nívó Award from the Hungarian Dance Federation. Afterwards he started working for the National People's Army's Art Association taking part for three years in Novák Ferenc's exciting dance theatre experiments. During this period he was a performer of several dance films, most famous of which is the role of Egistus in Bornemissza-Novák-Kassa's Electra. In 1986 he accepted the invitation of Markó Iván and joined the Győr Ballet Company and in 1988 his interests met the newly founded Szeged Contemporary Dance Company and started working with them. The greatest effect on him was the company's opened and susceptible mentaltity concerning modern dance and theatre. After a few years he became the leading dancer and one of the founders of Studio Ballet.
In 1993 he was proposed to be a member of the Philip Morris Ballet-award's advisory board and became the director of the Szeged Contemporary Dance Company.This year he won the Harangozó Award.
In 1997 he finished his carreer as a dancer and focused only on leading the company.
In 1998-1999 apart from being the director of the ballet company he started working as a deputy manager for the Szeged National Theatre and the Szeged Open-Air Festival.
From 2000, student of the Hungarian Dance Academy's Author Faculty.
From 2004, student of the University of Szeged Juhász Gyula Teacher Trainig Faculty.
From 2005, director and member of the National Cultural Fund's Dance College.
In 2005 he recieved the Golden Grade prize from the Order of Merit of the Republic of Hungary.
In 2007 he recieved For Szeged Cultural Award.
In 2010 he recieved the Honour of the Order from the Order of Merit of the Republic of Hungary.
In 2011 apart from being the director of the Szeged Dance Company he started his own performing art productional company called Walden Production organising the productions below:
2012: Broken Dreams adopted to the stage, MUPA, Budapest
2012: Grönholm-technique, Szeged National Theatre, Szeged
2013: "Bánk Bán", Szentendre
2015: Lost (monodrama made of two Dosztojevszkij novels), Szeged
From 2106, National Cultural Fund / memeber of the Dance College.
From 2016, memeber of the board of supervision of the Hungarian Dance Association.
From 2017, National Cultural Fund / leader of the Imre Zoltán Programme's College.